The U.S. economy is on a roll, with unemployment hovering at just 4 percent and private-sector job growth logging increases month after month. Much of this wouldn't be possible without the businesses doing the hiring, and few states are doing more of that than in Ohio, newly released data suggests.
Of the 25 best cities in the country for employment, three of them are located in the Buckeye State, according to a recent survey conducted by job search and recruitment website Glassdoor. For instance, in Ohio's capital city of Columbus, more than 78,300 positions are available, with the median base salary at approximately $45,000.
Approximately two hours drive to the southwest of Columbus is Cincinnati, which also made Glassdoor's list of the best metros to find work. Indeed, there are currently more than 79,500 job openings in the Blue Chip City, with earnings at a median of right around $44,650.
Cleveland occupies the ninth position on the job search engine's Top 25 "best-of" list. Ohio's second-largest metro in terms of population, the hometown of NBA icon LeBron James has over 66,400 jobs available, thanks largely to increased business creation. The median base salary in Cleveland is $43,000.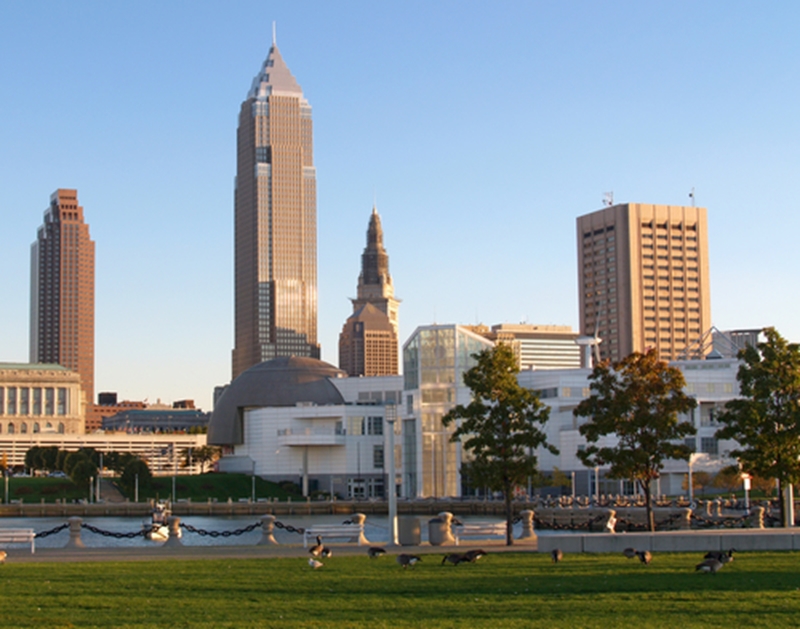 Strong small-business growth in Midwest
The Midwest seems to be one of the better destinations on the map for small-business development. According to a joint report from Paychex and IHS Markit, the regional jobs index in the Midwest rose for the sixth month in a row, up 0.25 percent in September compared to August, while climbing 0.60 percent on a year-over-year basis.
Earlier this year, CNBC released its annual ranking for the best cities for business development. Ohio logged one of the better year-over-year increases, jumping to the 16th spot, up from No. 21 in the 2016 analysis.
CNBC specifically cited the Buckeye State's infrastructure as being one of the more advantageous aspects of starting a business in Ohio, the fifth-best in the country, a two-spot improvement from seventh last year.
Those interested in starting a business in Ohio may want to consider applying in an Ohio Regional 166. This program is available to a wide variety of business entities, including manufacturing, distribution, commerce, and wholesale. Amounts can range from $25,000 to as much as $500,000, depending on credit qualification and job creation.
For more information on this loan program and how Growth Capital can help, please call us directly at 592-2332, area code 216.